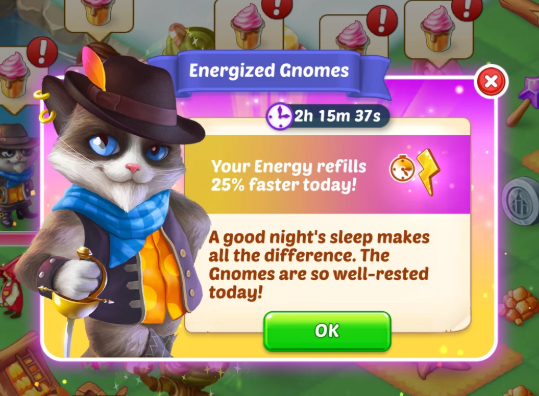 There's many different daily events in EverMerge!
Golden Timers: you can speed up timers with coins
Energized Gnomes: your Energy refills faster
Enchanted Pixies: get Energy for every pixie you catch today
Power Build: you can build houses faster
Make sure to participate to earn the respected rewards!
Please note that events unlock at level 7.