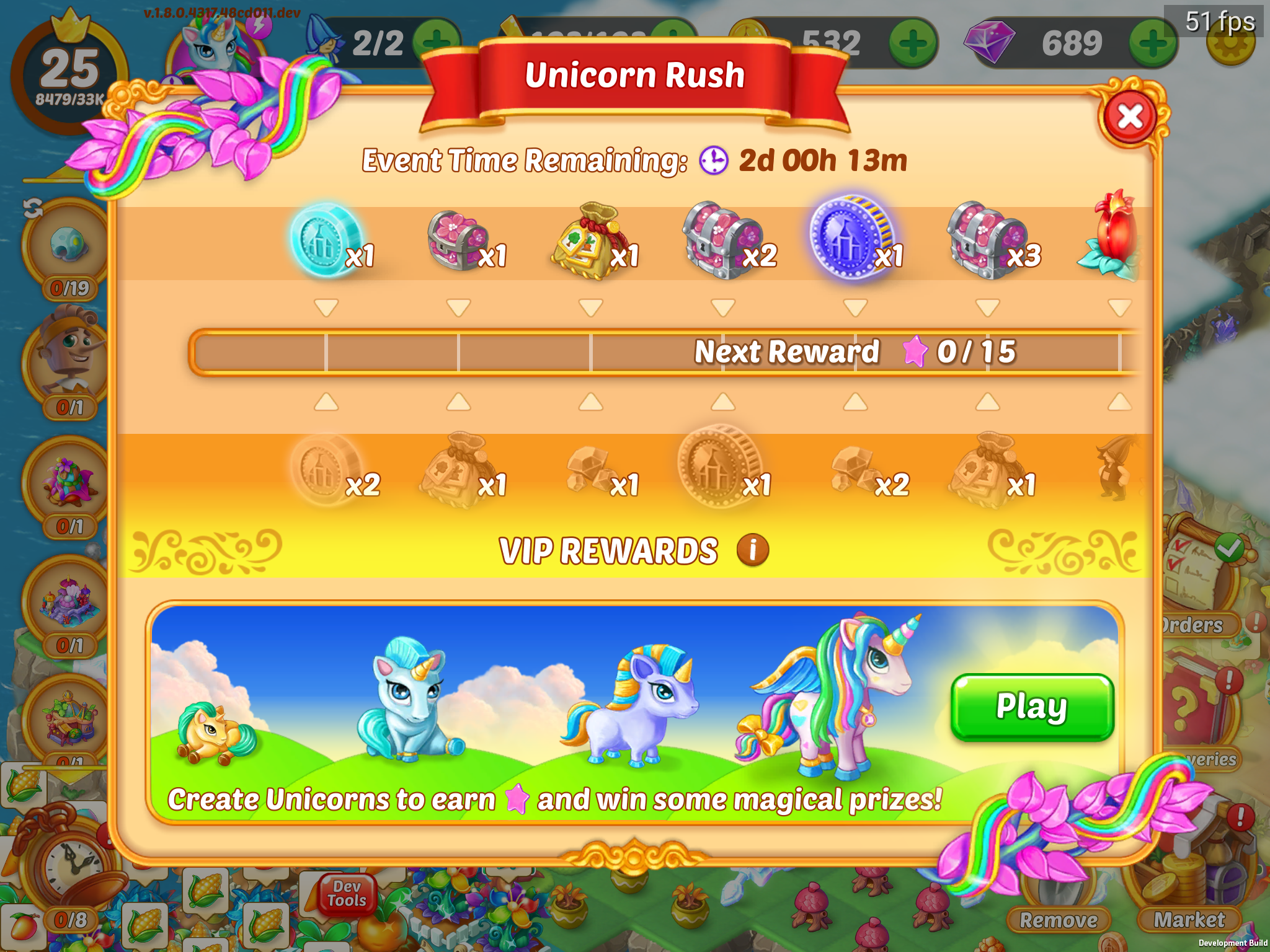 Merge unicorns to complete the unicorn chain, unlocking fog on a bonus island!
You'll get all kinds of rewards as you progress through the event. If a seasonal event is running at the same time, you can collect seasonal chests as part of the rewards!
You can collect a Unicorn for your board once you complete the event!
Please note that events unlock at level 7.
** Thank you for playing! **