The Crop Revitalizer...how does it work?
Each time crops are merged together and ready for harvesting, you are able to harvest 3 times (each harvest separated by a cooldown period), before the crop 'dies', and is ready to be removed from your map.
Once the crop is fully 'dead' (harvested 3 times), you can use the Crop Revitalizer to revive it, and get 3 more harvests!
Simply drag the Crop Revitalizer over the dead crop, and it will be restored.
The Crop Revitalizer isn't working!?
One important note to keep in mind is the difference between 'harvested' and 'dead' crops. If a crop shows an empty bar in front of it, this means it is fully 'dead' - and the Crop Revitalizer can be used to revive it. Here is an image of a fully 'dead' crop:
Ready to be revitalized!
If a crop was recently harvested, but isn't yet fully 'dead' (meaning it still has a harvest or 2 left), you'll instead see it glow a bit gold, with floating sparkles surrounding it (as in the left image below). If you tap on the crop in this state, you'll see a timer with a green Harvest now button, which allows you to speed up the wait by spending Rubies.
NOT YET READY to be revitalized!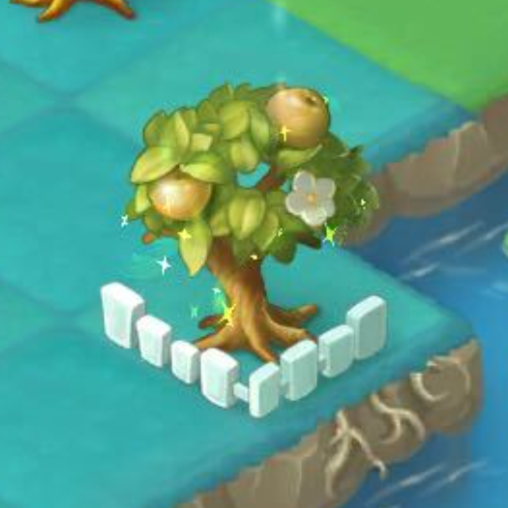 We hope you enjoy the Crop Revitalizer! If any questions with this Boost remain, please feel free to contact Customer Support.