Castles are the final phase for each building type. You can only build 1 Castle of each type.
Unlike most other types of items in the game, which require 3 identical items to merge and upgrade, Castles require 4 items.
You can upgrade your Castles! Feed them lower tiered pieces from the same family of buildings until you've unlocked all the Castle stars. For example, feed leftover wood pieces to your Wood Castle to upgrade it to a higher tier!
Note: Each main building family has its own specific pedestal. Castles need to be built on the specific pedestal from that building family. For example, you cannot build the Stone Castle on the Wood pedestal.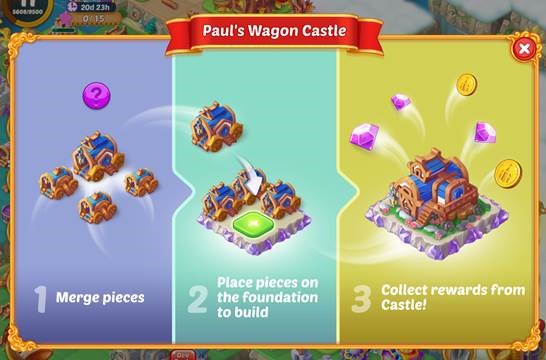 ** Thank you for playing! **