Daily Objectives are a fun way to earn rewards!
Tap on the pocket watch in the lower left corner to check your Daily Objectives. Fulfill the requirements for an objective and tap Claim to get your rewards!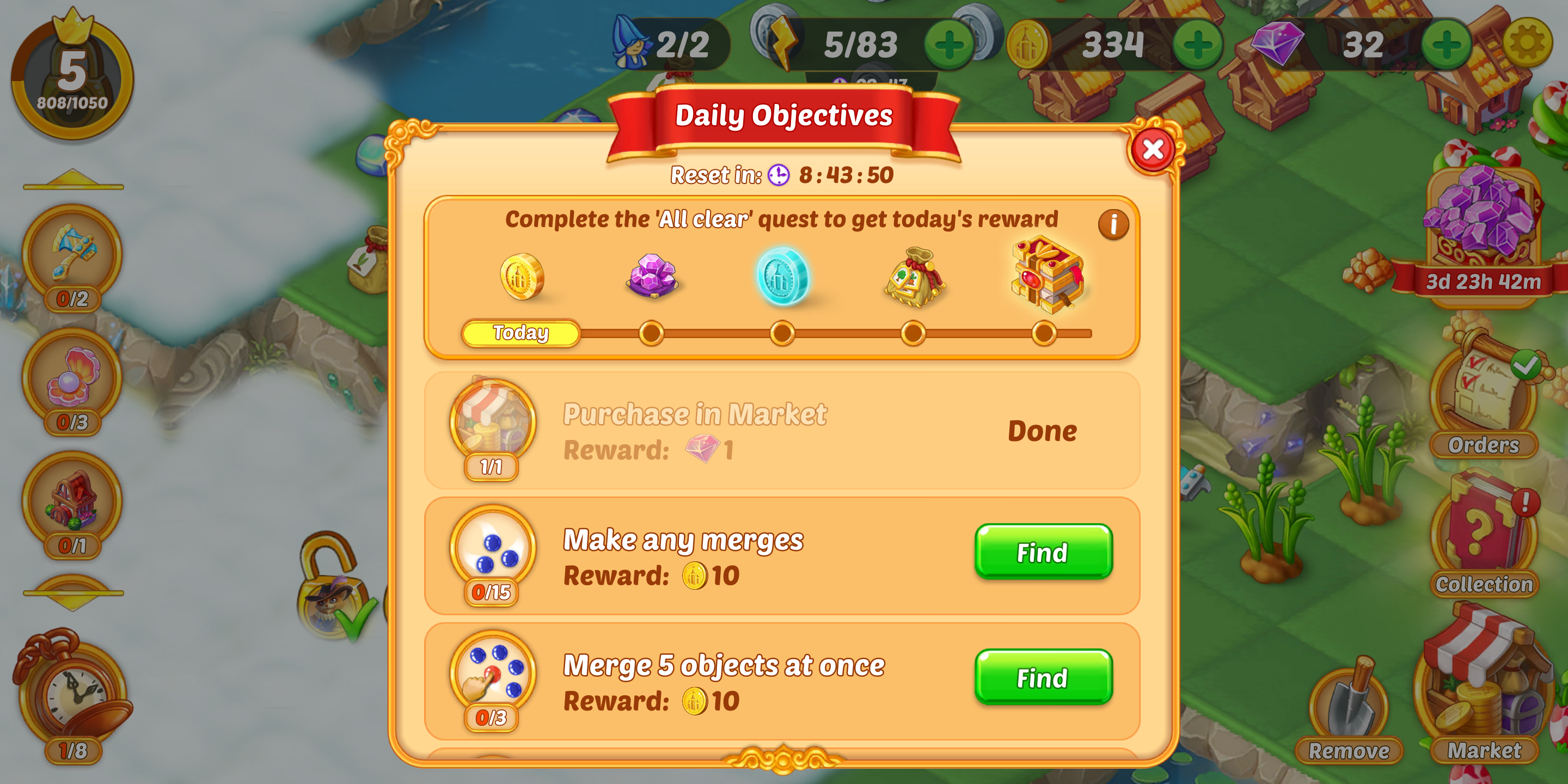 If you're having trouble starting on an objective, tap Find. You will be directed to an arrow pointing to a hint.
The bar at the top of the Daily Objectives menu shows your progress toward each reward. Keep completing Daily Objectives to unlock the next tier of rewards!
** Thank you for playing! **