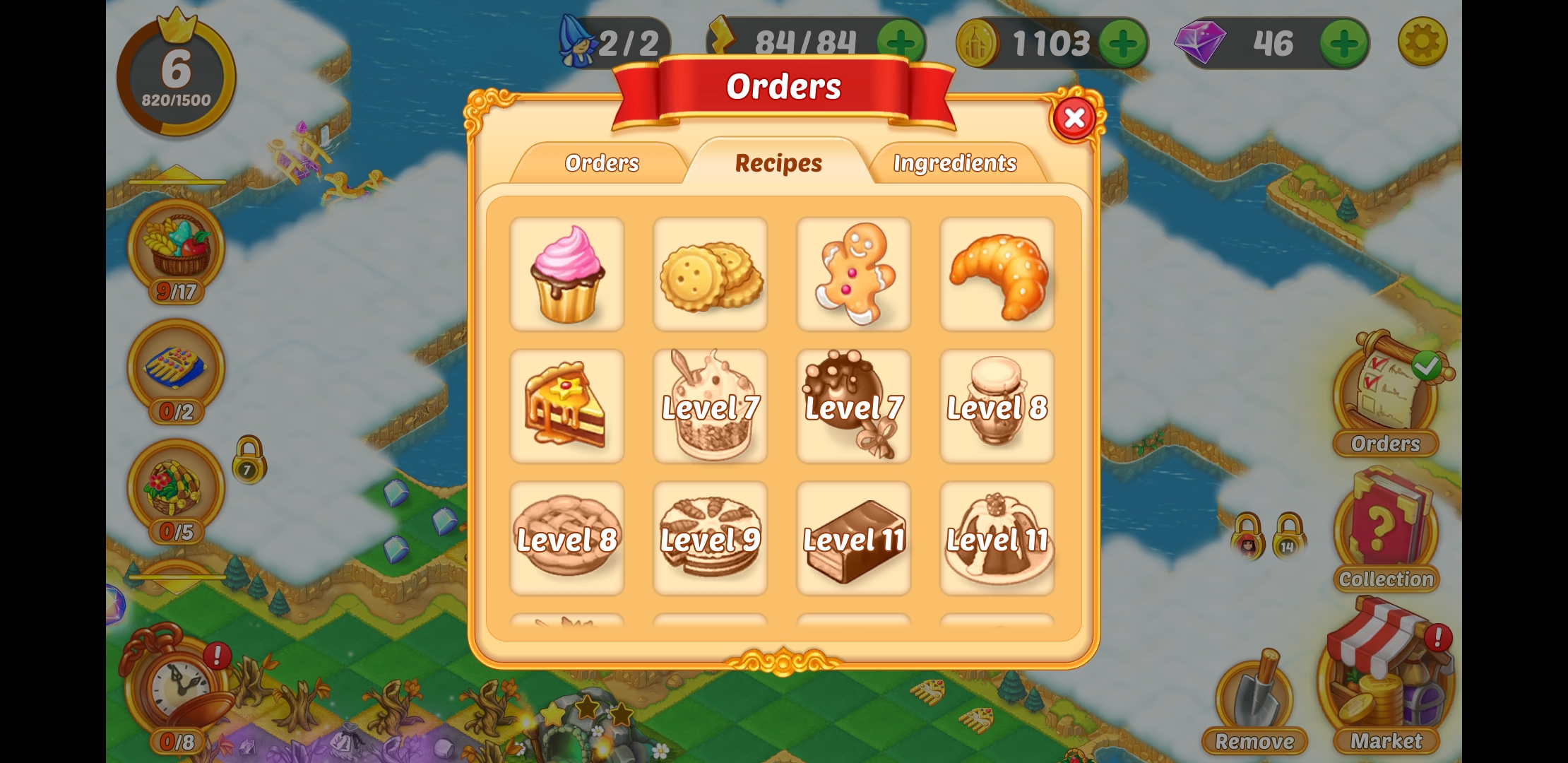 The recipes tab will show you what ingredients are required for each recipe. It will also show when the recipe can be unlocked.
Recipes will produce coins and magic wands, which will help to clear out the fog!
Characters will have orders, asking you to fulfill recipes for them. Do this to get rewards!
** Thank you for playing! **