While most items on your map can either be merged, collected, or produce items every so often, there are a few that are purely decorative.
The most common are the items at the end of the Magic Plants, Beehive, and Ladybug merge chains:
Butterfly Sanctuary
Buzzing Bee Colony
Ladybug Colony
Some items are a great reward in and of themselves! We hope these make a fun addition to your island.
Landmarks
Some events also reward special Landmarks to display on Mystic Isle. While these don't produce items, they're fun to look at!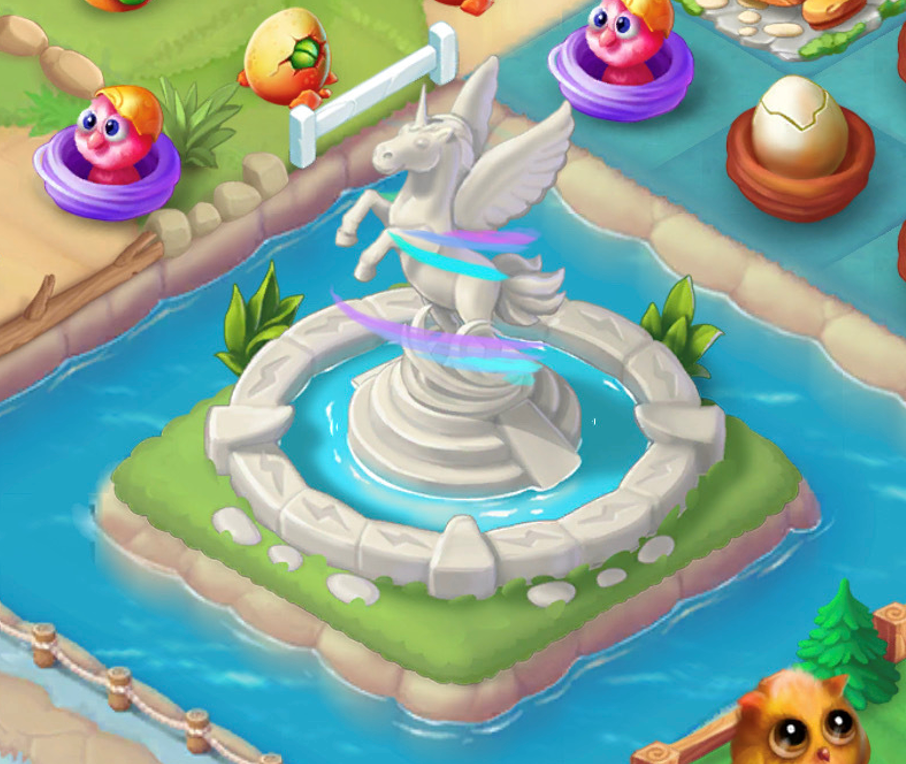 ** Thank you for playing! **